Why choose our Learning Styles?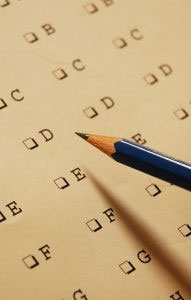 You will find many Learning Style "tests" on the Internet. Some of them will be short. Some of them will be free. But ask yourself these questions before you spend your valuable time on them:
Are they well-researched and reliable?
Do they give you a comprehensive report with summaries and graphs?
Do they analyse 49 elements of your unique Learning Style?
Do they give you career guidance?
Do they help you identify gifted learners and underachievers?
Do they help you determine how safe your child is on the Internet?
Will they help parents to support their children doing their homework?
Do they give teachers guidelines how to personalize their teaching for diverse groups?
Do they include free Group Profiles, giving teachers insight into true learning needs of their students?
Learning Style Analysis from Creative Learning Systems can proudly say "YES" to all the above.
Choose right, go for QUALITY! Your satisfaction is OUR guarantee for success.