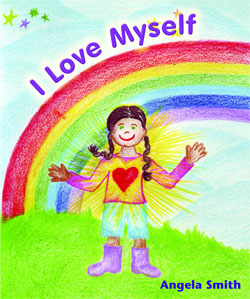 I Love Myself

Inspiring Moments with Children
"I Love Myself", more than a book — a whole new way to explore feelings of self-worth; a tool capable of creating positive lasting change with you and your children at home or in the classroom.
Who is it for?
It's for everybody but especially for children, both boys and girls.
Illustrated mostly by children, for children
A new theme on each page
An interactive page for children to work with
An innovative way to explore feelings of worth
Just NZ$19.95 incl. GST
Review
This little book contains a bundle of positive messages that can be used to work through a range of social skills and mental health promotion topics with young children. The themes running through the pages are illustrated wonderfully by children of all ages, and the words are pitched at a level that most early readers could cope with (although the book would lend itself equally well to paired reading or use in a kindergarten or school group reading setting).
Each page has a deceptively simple statement and image that can be taken just at face value, or can open up a whole world of possibilities for discussion and activities on how children think, feel and act. "I Love Myself" uses examples of everyday situations and tools to help children negotiate common social challenges such as being an individual, making friends, doing things for others and communication skills. The beauty of this book is that it delivers these messages in a light, colourful and accessible package for all ages.
I am sure that even some adults would benefit from taking to heart some of the key messages…"
— Reviewed by Gail Fotheringham - Mental Health Foundation, Youth Representative, New Zealand.